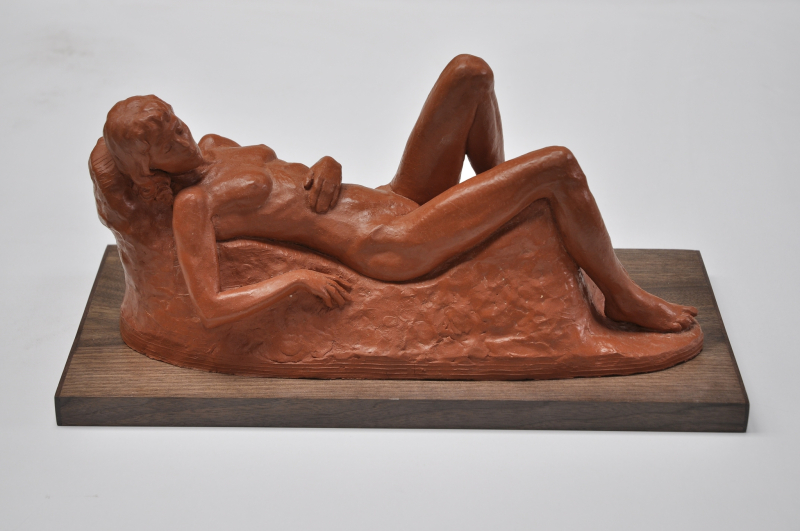 Figure Modeling (In-Person)
with Morgan Dummitt
$50000
Tuesdays, 9 a.m. - 12 p.m.
Note: This course was originally scheduled for May 30 but has been postponed by one week to begin on June 6. Registration is open.
Sculpting from the life model is the foundational skill of traditional sculpture. Learn to model the 24-inch full figure in clay, from armature construction to finished sculpture. Topics of study will include proportion, gesture, and simplified sculptural form. All levels are welcome.  Note: Tuition includes a $50 models fee.
Learning Objectives
Learn to focus on large, simple shapes
Gain a basic understanding of the major forms and rhythms of the figure and portrait
Understand the building blocks of artistic anatomy
Consider the goals of a study versus a finished sculpture
Optional: This course is available for 1.0 undergraduate credit for $645 (including model fee). Select credit option when registering.
Note: No class on Tuesday, July 4, for Independence Day.
Image: Morgan Dummitt, Brittany.
Register by: Registration Still Open!
Session 1:

Jun

6

-

Aug

15th

,

2023

Tue

for

10 weeks

from

9:00 am - 12:00 pm
Samuel M.V. Hamilton Building
(215) 972-7600
128 North Broad Street
Philadelphia, PA 19102 Get directions
Room: 740