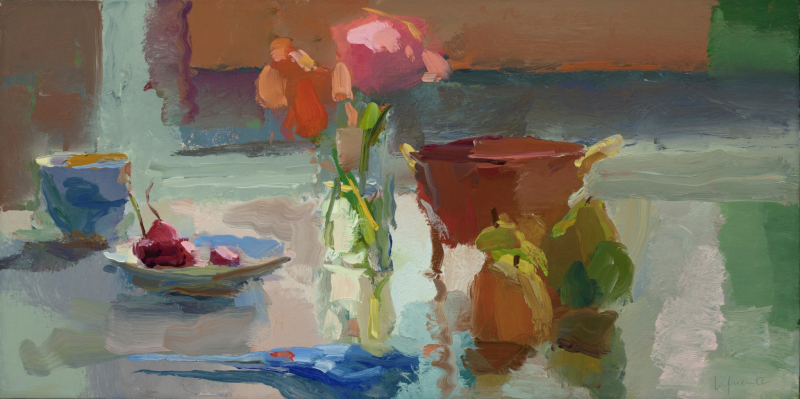 Master Class with Christine Lafuente: Color Harmony in Tonal Painting (ONLINE) IN 609CL_ON
with Christine Lafuente
$75000
Brooklyn-based painter and renowned PAFA alum Christine Lafuente returns with her oil painting master class geared to the serious practicing painter.  In this 5-day intensive, Christine will relate the concepts of tone, temperature, and key to color-mixing and paint-handling techniques. Christine will also guide students through a series of investigations into how the positioning of a light source affects composition, palette organization, and the building of a painting.  Students are encouraged to work from observation using their own still life or from landscape en plein air.  Students working indoors should be prepared to rearrange studio furniture and move around in their personal painting spaces.  Landscape painters will shift set-ups according to the direction of the sunlight.  Mornings will consist of lecture and demonstration on Zoom, with afternoons devoted to independent painting time, individual instruction, and critique.
Register by:  June 4
Materials List : Lafuente IN 609CL

Image:
Christine Lafuente, Cherries, Roses & Pears, Contra Jour, oil on linen, 12 x 24 in.

Session 1:

Jun

14

-

18th

,

2021

Mon - Fri

for

1 week

from

9:00 am - 5:00 pm