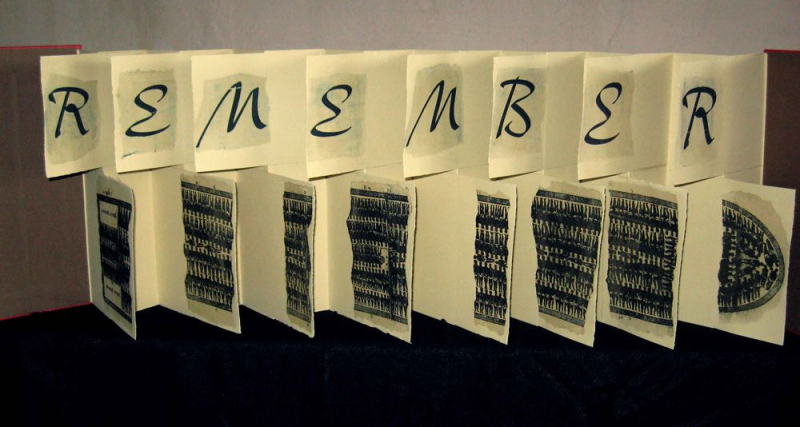 Open Academy: Book Arts & Letterpress (PR 267, In-Person)
with Rosae Reeder
$1,15000
Wednesdays, 4:30 - 7:20 p.m.
PAFA's Open Academy provides the opportunity for Continuing Education (CE) and non-matriculated students to enroll in select BFA courses for credit or non-credit.  Open Academy students enrolled in PAFA's renowned studio arts courses learn technical skills, creative expression, and critical thinking from master artist-teachers while working amongst dedicated full-time students in PAFA's classrooms.
This course explores the book as a forum for artistic expression. The emphasis of the course is on concept development and how the structure of a book can complement and integrate the content of it.  Various arrangements of text, images and textures communicate the content of a book.  Unique books employ text and imaging by manuscript, drawing, painting, collage, and digital methods.  Text and printed images through traditional letterpress fundamentals (for editions) will also be taught.  The book structures presented are based on selected historical and contemporary models.  Syllabus expectations vary according to students' individual needs and the credits for which the course is taken.
Optional:  This course is also available for 1.5 credits for $1,400 (select add-on pricing during registration).
Please note:  All students enrolling in on-campus courses must submit proof of full COVID-19 vaccination and one booster upon registration. Requests for exceptions for medical or religious reasons must be submitted with appropriate documentation and approved by PAFA's head of security. PAFA reserves the right to refuse entry and withdraw enrollment for students who have not provided proof of vaccination and have not been approved for exemption. Withdrawals for noncompliance will result in fees. See Open Academy Policy Information for complete COVID safety requirements and policies.
Image: Rosae Reeder.
Register by: January 6
Regular:

Jan

18

-

May

3rd

,

2023

Wed

for

15 weeks

from

4:30 - 7:20 pm

Will run
Samuel M.V. Hamilton Building
(215) 972-7600
128 North Broad Street
Philadelphia, PA 19102 Get directions
Room: 660