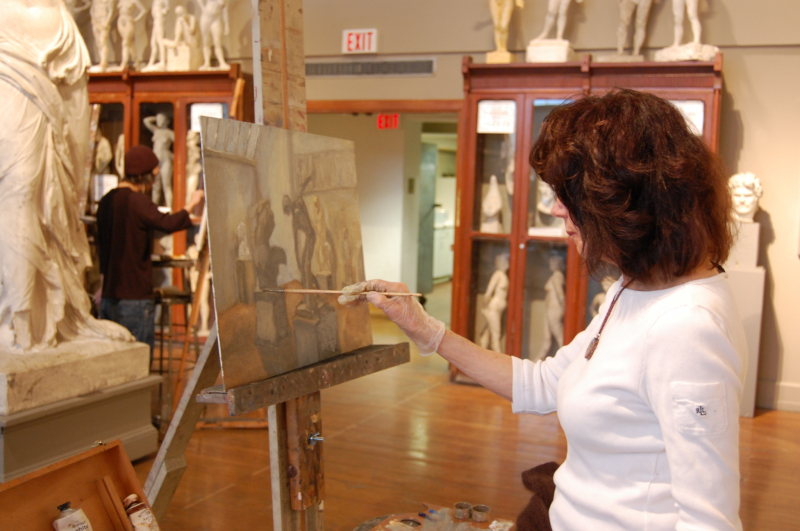 The PAFA Atelier, for 1.5 undergraduate credits
with Peter Van Dyck & Carolyn Pyfrom
$1,10000
A combination instructed-class and open studio for students interested in advancing their representational drawing and painting.  Design and work on your own personal projects utilizing the cast collection, figure/portrait models, and still life or interior spaces, assisted by individual critiques and group instruction on topics of broad concern or interest.  This course is presented as an intermediate-level format for students with prior drawing/painting experience; beginning-level students should consider Introduction to the PAFA Atelier: Fundamentals of Representational Drawing and Painting.  Informal lunchtime group discussions, 12 – 12:30 p.m., will be open to both atelier groups. Space is limited.
Materials List: Van Dyck & Pyfrom DR 607PA
* Use Promo Code NOFEE2019 to waive the $1.99 processing fee through September 13.
Sep

11

-

Dec

11th

,

2019

Wed

for

14 weeks

from

9:00 am - 4:00 pm
Historic Landmark Building
(215) 972-7600
118 North Broad Street
Philadelphia, PA 19102 Get directions
Room: Cast Hall, Studio 6